Details
The special dance scheduled for Saturday, January 13, has been CANCELLED due to inclement weather.
Contras and Couples Dancing with Lake Effect (various local callers)
Community Potluck Dinner
Techno-Lite with DJ Abell
Special Pricing:
$5 w/ dish, dessert, and/or beverages to share
$7 w/out potluck item to share
Kids under 13 for free
$20 maximum per family
Schedule:
5:15-5:30 – Beginners Lesson (taught by members of Rochester Callers Collective)
5:30-7:00 – Lake Effect (Chuck Abell, Matt Sloboda, & Eric Metzgar) – contras & more
7:00-7:45 – Community Potluck (Paper/plasticware, coffee/tea, and hot/cold cups provided)
7:45-9:30 – Techno-Lite Contras w/ DJ Abell (as seen at the Thanksgiving Festival 2017!)
This is a special night of music, dance, and fellowship
Help inaugurate the New Year with festive dancing and socializing!
Note that there may be limited resources for heating up food so plan accordingly and label food to help those with allergies!!
Also note that, for the Techno dance, there will be no strobe effects, and volume will be kept at a reasonable level
This is an all-ages/family- friendly event
Join the fun!
Callers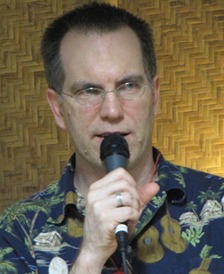 Chuck Abell
In his caller persona, Chuck Abell brings us challenging dances that will exercise your mind and tickle your fancy with their intricate beauty. Chuck organizes the monthly caller meetings in Rochester to workshop new dances. He debuted his "DJ Abell" persona at our 2017 Thanksgiving Festival, with a Taste of Techno Contra session.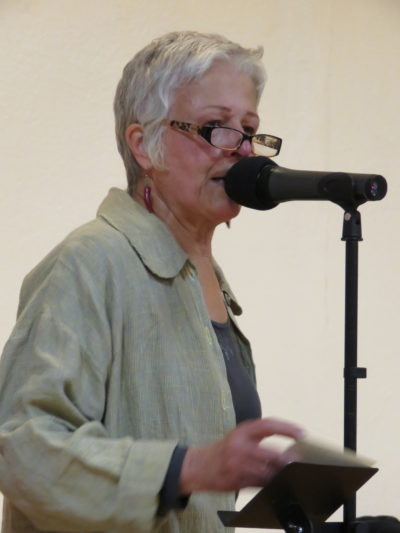 Margaret Mathews
With her easy-going, engaging style, Margaret gets everyone out on the floor. With more than 20 years experience calling (and playing bass and piano) for contra dances, Margaret smoothly adjusts the dances to the experience of the dancers, making it a fun evening for everyone.
Band
Lake Effect
Matt Sloboda (fiddle), Eric Metzgar (drums), Chuck Abell (guitar)
A new band made up of experienced Rochester musicians. Lake Effect gives us Matt Sloboda from Rose, Eric Metzgar and Chuck Abell from Rochester for hot, straight up contra music, with a side of swing and waltz as the occasion merits.