Details
Beautiful music from Laurie Williams on flute and Barb Seppeler on piano, one of our most popular music-making duos.  Dan's energy, enthusiasm, and ever growing repertoire make for a lively evening.  And to top things off, it's our annual Cookie Night!
Caller
Dan Seppeler
Sharing his wife's love for English Country Dance, Dan Seppeler has dived deep into the tradition. His broad repertoire brings us fascinating new dances every time he calls.
Band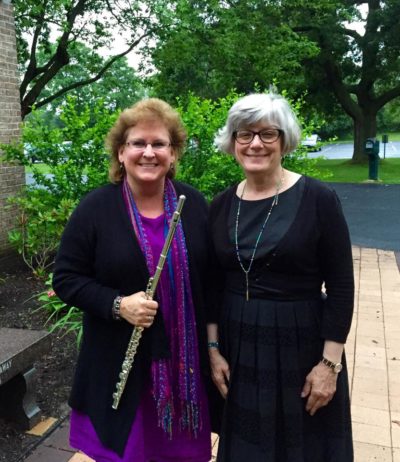 Serendipity
Barb Seppeler - Piano, Laurie Williams - Flute
Pianist, music teacher and choral director, Barb Seppeler, fell hard for the beauty of the English Country Dancer repertoire, and she has made it her own with deep understanding and delicacy. Neighbor Laurie Williams brings her delightful flute to the mix.