Details
New Brew is a blend of three accomplished musicians.  We see them on stage playing with other bands and always admire their versatility and musicianship.  Eileen Kalfass on fiddle, Jane Knoeck on keyboard and accordion, and Tom Santarsiero on mandolin and percussion.
Maxine McDonald, despite being our youngest local caller, has years of experience calling and even more years experience on the dance floor.  Her timing is impeccable and she always calls her favorite dances–which coincidentally are our favorite dances, too!
Caller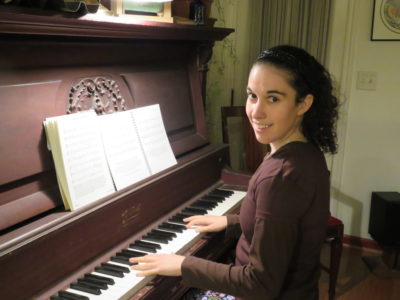 Maxine McDonald
Young Maxine McDonald calling has a locked-in sense of timing that is never off, and never obtrusive. Quiet and unassuming, she puts the music first for a sweet evening. Her enthusiasm for the dance is contagious, and stems from a love of historical re-enactment at the Genesee Country Village and Museum–and a delight in twirling on the dance floor!
Band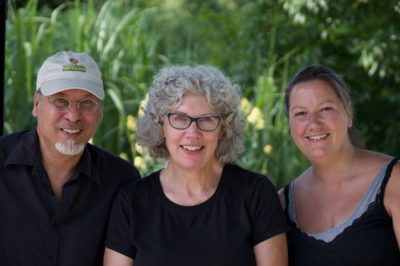 New Brew
Eileen Nicholson Kalfass - fiddle, Jane Knoeck - piano, accordion, Tom Santarsiero - guitar, mandolin, feet
Accomplished musicians Jane Knoeck, Eileen Kalfass and Tom Santarsiero combine their talents and influences to brew up world class music.