Details
Callers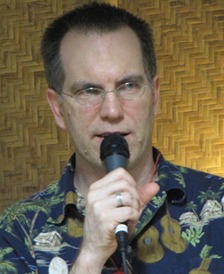 Chuck Abell
In his caller persona, Chuck Abell brings us challenging dances that will exercise your mind and tickle your fancy with their intricate beauty. Chuck organizes the monthly caller meetings in Rochester to workshop new dances. He debuted his "DJ Abell" persona at our 2017 Thanksgiving Festival, with a Taste of Techno Contra session.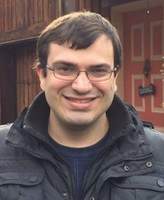 Evan De Smitt
Evan has recently joined the ranks of callers here in Rochester. A seasoned marching band musician (saxophone), Evan has great timing, a lovely, resonant voice that is very clear, and is very attentive to the dancers.
Band
Knives & Forks
Colleen Liggett (fiddle), Meg Grindrod (piano), John Kerr (mandolin)
Knives and Forks is Colleen Liggett, John Kerr, and Meg Grindrod. Meg plays piano and writes a few tunes; Colleen plays fiddle; and John fills in the spaces with his mandolins.