Details
Merry Classic Contra dance music tonight from Knives & Forks backing local callers, Chuck Abell and Sharon Perry, who will be sharing the mic tonight. We look forward to the inventive dances Chuck has gathered as a traveling Contra caller and dance musician.  Sharon is a long-time caller who has been on hiatus; we welcome her back to the stage.
Callers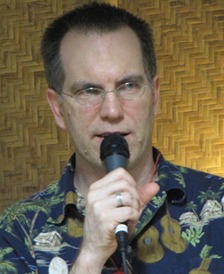 Chuck Abell
In his caller persona, Chuck Abell brings us challenging dances that will exercise your mind and tickle your fancy with their intricate beauty. Chuck organizes the monthly caller meetings in Rochester to workshop new dances. He debuted his "DJ Abell" persona at our 2017 Thanksgiving Festival, with a Taste of Techno Contra session.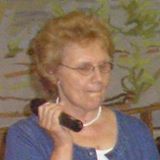 Sharon Perry
Sharon Perry is a long-time local caller who refined her skills at contra caller's camp sponsored by the Country Dance and Song Society at Pinewoods.  Sharon exhibits a calm demeanor and has long experience calling both regionally and up and down the east coast.
Band
Knives & Forks
Colleen Liggett (fiddle), Meg Grindrod (piano), John Kerr (mandolin)
Knives and Forks is a band of long-time musicians and friends from Springwater:  Colleen Liggett, John Kerr, and Meg Grindrod. Colleen plays fiddle, John is on mandolin, and Meg on piano.