Details
Caller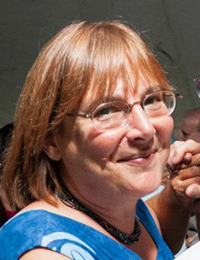 Katy Heine
Ithaca-based caller Katy Heine has been leading contras and community dances in the Finger Lakes region and beyond for more than 20 years. She's known for her clear teaching style and for her large repertoire of fun and flowing dances. Whether the hall's full of experienced dancers or first-timers, they're sure to have a great time at one of Katy's dances!
Band
Lake Effect
Matt Sloboda (fiddle), Eric Metzgar (drums), Chuck Abell (guitar)
A new band made up of experienced Rochester musicians. Lake Effect gives us Matt Sloboda from Rose, Eric Metzgar and Chuck Abell from Rochester for hot, straight up contra music, with a side of swing and waltz as the occasion merits. Rowan Wolf joins the band with his howling tenor sax.