Details
We want our weekly contra dances to go on forever!  We love having live music every week and definitely want to assist new musicians as they learn to play for contra dances.  Therefore, we occasionally schedule an Open Band Night, inviting musicians to come up on stage and play.  The Open Band is usually anchored by long-time fiddler, Eric Rounds, who has put together tune sets which are available on the web page under Resources for Open Band.  Tonight is a great night to support our local musicians and if you'd like a chance to play on stage, tonight is the night!
Caller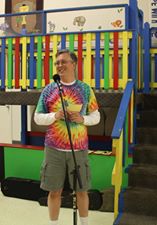 Bob Fabinski
Clear and affable, Bob never forgets the beginner's experience in contra, so he always gives you what you need to get dancing and to have fun right away.
Band
Open Band
Eric Rounds, fiddle, leader, Mark Henry, piano
Eric Rounds leads open band nights in Rochester. He's been an enthusiastic member of the Rochester traditional music community for over 40 years, and has a great repertoire to call upon. Printed music is available at the dance, and you can pick up a copy online.