Details
Our 12th annual English Country dance weekend in Rochester, NY, including a Regency period Ball (with two practice sessions), an experienced English dance, a potluck dinner, and great refreshments! Registration opens on Valentine's Day.
Caller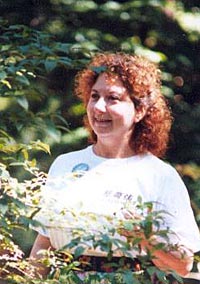 Judi Rivkin
Caller Judi Rivkin has been dancing all her life. She began leading and teaching English Country Dance in the early 90's. Weekly English country dance workshops she developed in Seattle, and continues to lead in Princeton, have been the stimulus for dancers of all experience levels to grow and expand their knowledge and repertoire.
Recognized for her clarity, good humor, and welcoming style, Judi has led workshops and dances at festivals, camps, and for groups across the US and Canada, and also leads occasional contra dances. In 2001 she was dance mistress at the Regency Ball, a highlight of the Jane Austen Society's annual general meeting,
and in 2007 she called for the first Rochester Jane Austen Ball.